Frequency:GSM 900MHz
Gain:70dB
AGC:30
Max. Output power:15~27dBM
Coverage:300sqm
Weight:Approx 0.5kg
Size:150*115*27
Application:Home,office, apartments,basement,shopping mall, parking ...ect.
Material:Aluminum
Color:White
Place of Origin:CN;GUA
Model Number:AS-G5
Type:2G mobile signal booster, signal repeater, signal amplifier
Brand Name:ATNJ mobile signal booster, signal repeater, signal amplifier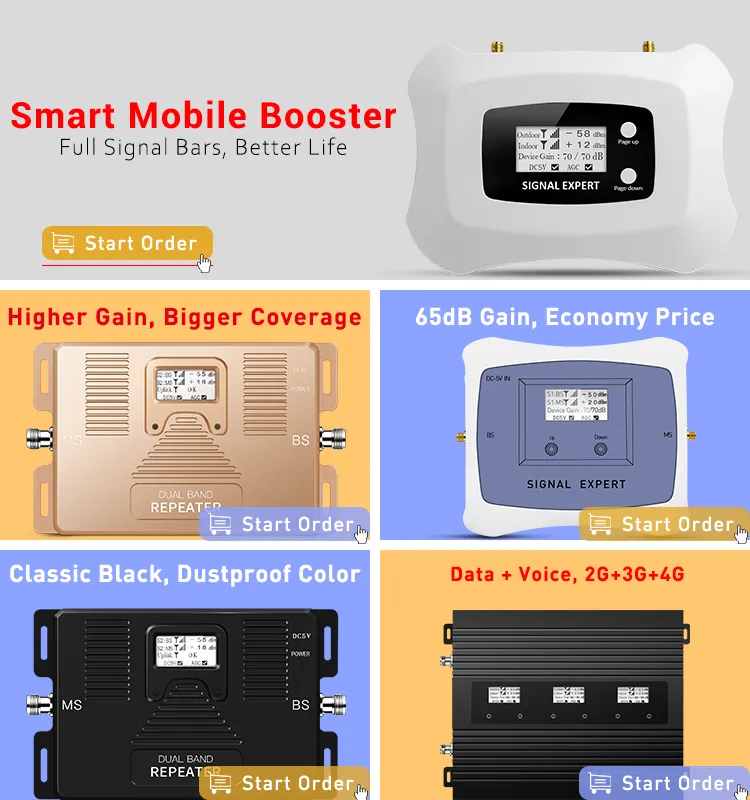 Signal Booster Product Description
ATNJ Smart mobile signal booster are main used to improve the sginal in the weaker signal situtation, meanwhile, it can also up speed the networks of 2G/3G/4G.
It is a perfect solution for the place where the mobile signal weak and can not make the calling, it is designed for the end consumer.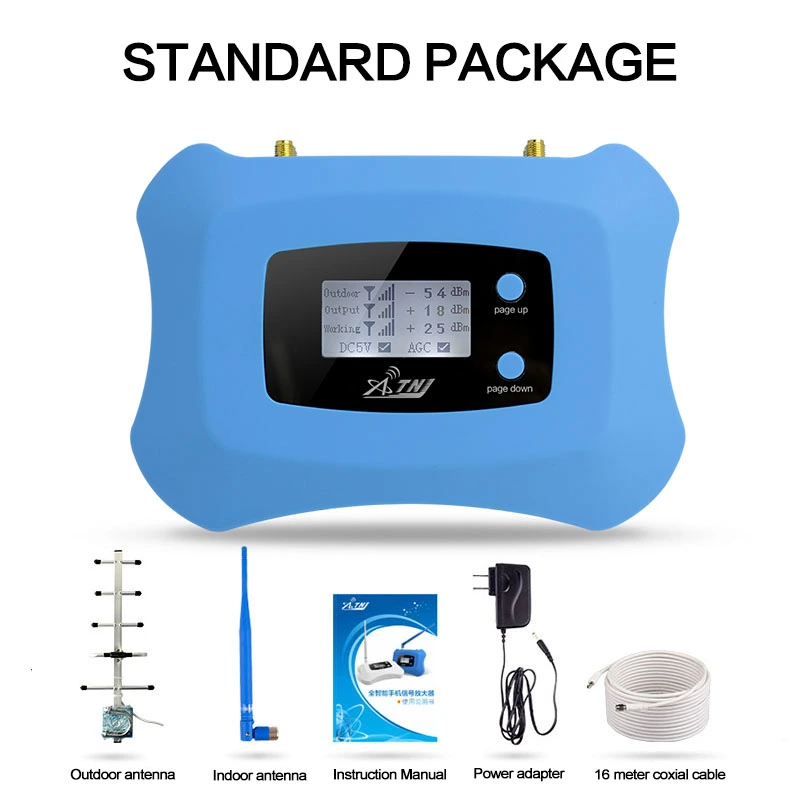 SPECIFICATIONS

mobile signal booster parameters

FrequencyRange (Customers to Choose)

Uplink

824-849MHz

Downlink

869-894MHz

Frequency Bandwidth (3dB Bandwidth)

25MHz

Gain

≥ 70dB

Automatic gain control (Step Attenuation)

31dB @ 1dB/ Step

Auto Gain Control

20dB Min.

Output Power(Customers to Choose)

17~27dBm

Spurious Emission

≤ -15dBm/30kHz

9kHz~1GHz: ≤ -36dBm/30kHz

1GHz~12.75GHz: ≤ -30dBm/30kHz

Inter-Modulation Attenuation ACPR

≤ -40dBc / 30kHz (measured under rated output power)

In-band Ripple

≤3dB

VSWR

<=2

I/O Impedance

50 Ω

Noise Figure

≤ 5dB

System Delay

≤ 5μs

RF Connector(Customers to Choose)

SMA (Female)

Operating Temperature

Operation: - 10°C ~ + 55°C / Storage: -20°C ~ +60°C

Power Supply

AC 110~220V±20%, 50/60Hz(AC 220V/ DC9V/9A power adapter)

Dimensions

165*115*35 (mm)

Weight

≤0.5 kg(Net)

Alarm Monitoring System

Alarm for uplink self-oscillation

Indication LED

Power supply,
Signal Booster Advantages
Full smart to display all the parameters of the system. Automatic to detect the faults of the device and provide the corresponding solution.
Automatic to shut down the power supply of the screen when operation on it.
Automatic detect the distance between receive antenna and relay antenna,avoide device autoexcitation.
Automatic to adjust the system gain, the adjustment range up to 55dB.
High speed digital ALC system.
LCD screen display input/output real signal strength.
Automatic dormancy when no user make the calling, once detected the user make the calling, the device will automatic switch to working status immediately.
Uplink automatic shut off when the device detected self-excitation.
Uplink noise elimination. Avoid to interference base station.
Small size,light weight, good looking. high gain, low power loss.
Intelligent to guid the installation, and provide the easiest and simplest solution.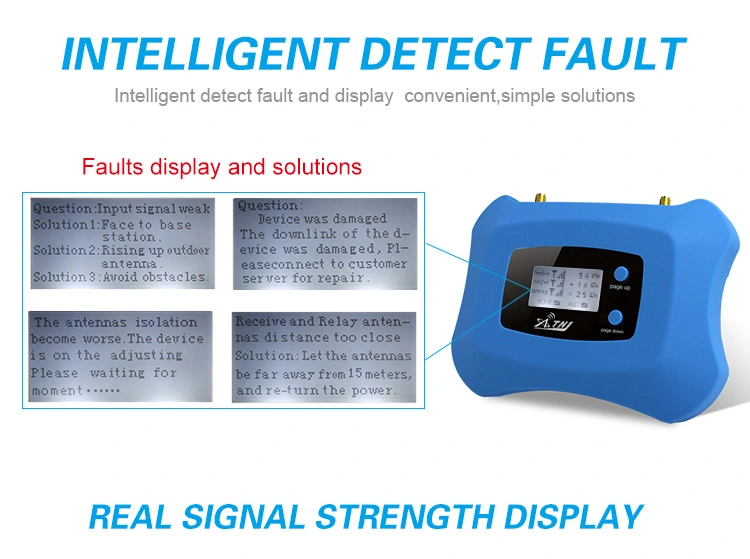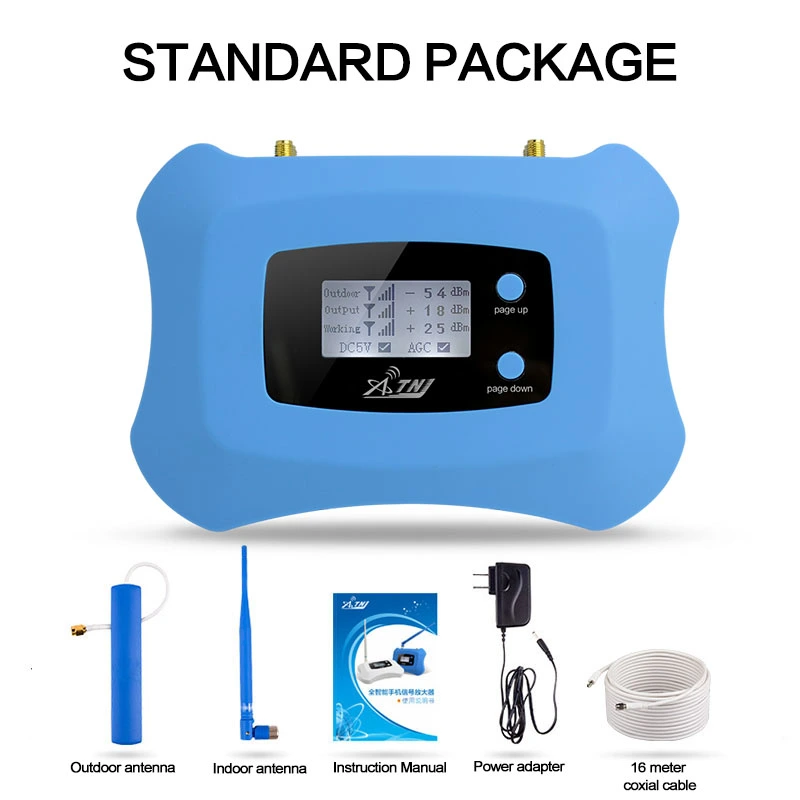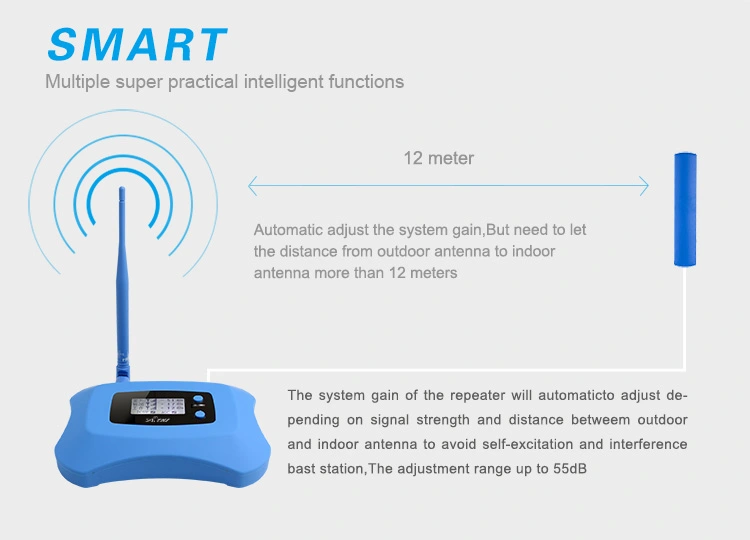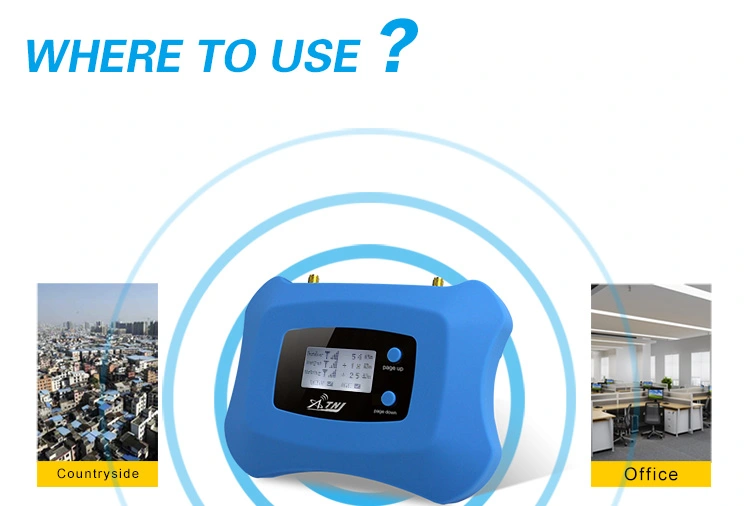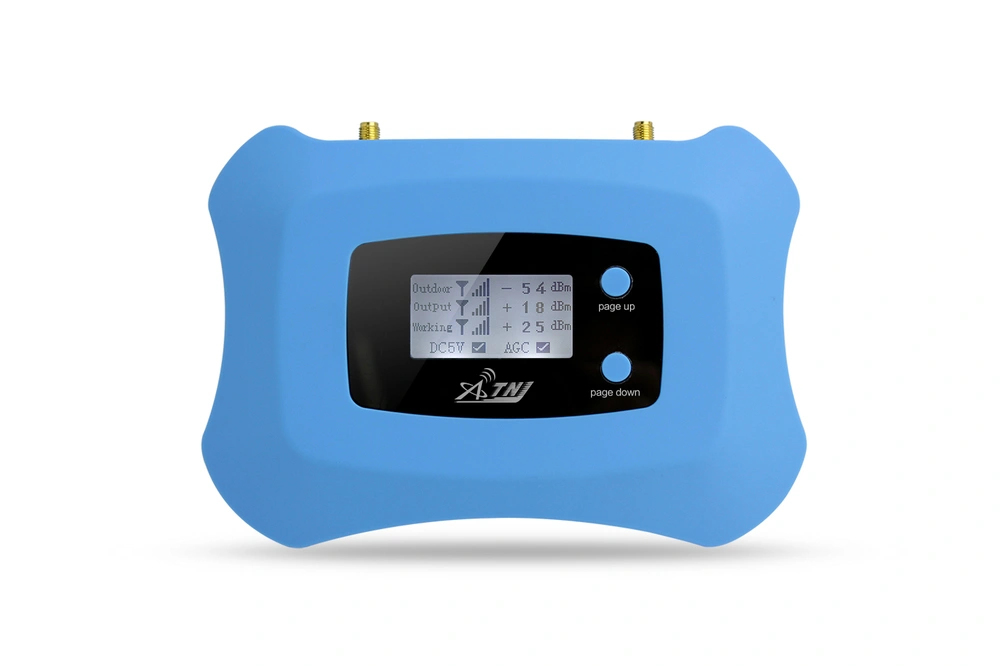 Signal Booster Packaging & Shipping
1. Signal Booster 1x
2.Outdoor antenna 1x
3.Indoor antenna 1x
4.Power adapter 1x
5.16 meter coxial cable 1x
6.User manual