Free Gift for first 10 customers per day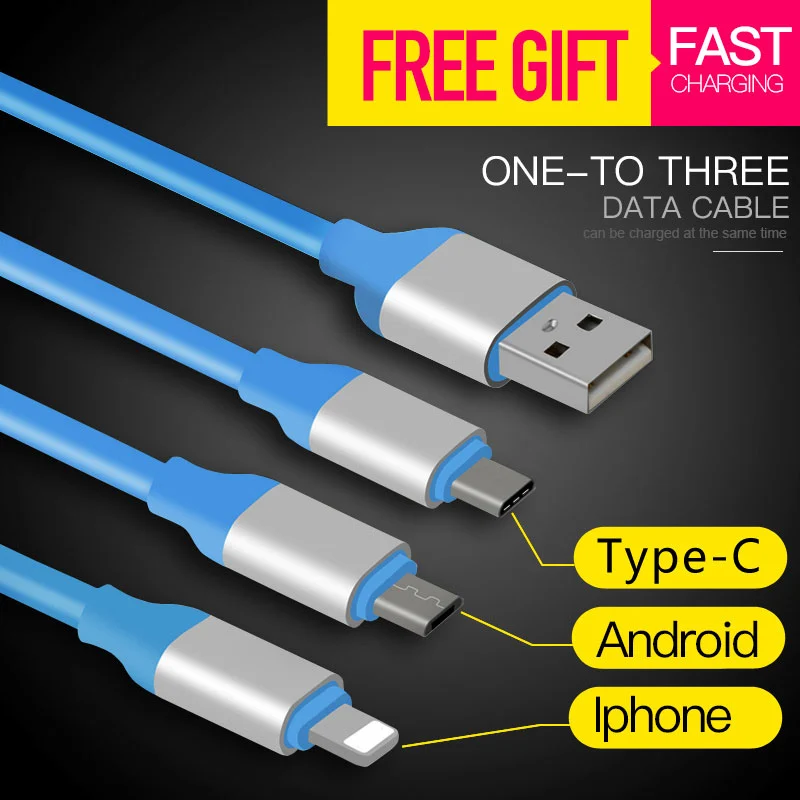 Model No :JS-DB900/1800/2100 mobile signal booster, signal repeater, signal amplifier

Type: tri band mobile signal booster, signal repeater, signal amplifier
Signal Booster With ALC AGC Function

The mobile signal booster can control gain automatically. Avoid base station interference

(Band 8)900mhz -- Uplink frequency: 890-915MHz/Downlink frequency : 1710-1785MHz
(Band 3) 1800mhz -- Uplink frequency: 935-960MHz/Downlink frequency :1805-1880MHz
(Band1) 2100MHz-- Uplink frequency: 1920-1980MHz/Downlink frequency: 2110-2170MHz.

Network support : GSM 2G+ WCDMA 3G+ DCS2G/4G mobile signal booster, signal repeater, signal amplifier
Signal Booster Gain :65±2dB
Power Supply :AC110V~220V;DC+5V/2A
Connector Type: SMA-female connector



1,Intelligent to guide the installation with LCD.
2,Real time display the signal strength.
3,Automatic dormancy when no user make the calling.
4,Automatic alarm when installation mistake and provide the according solution.
5,Automatic adjust the system gain to avoid the repeater self-excitation.
6,initiative reminding when the device was damaged.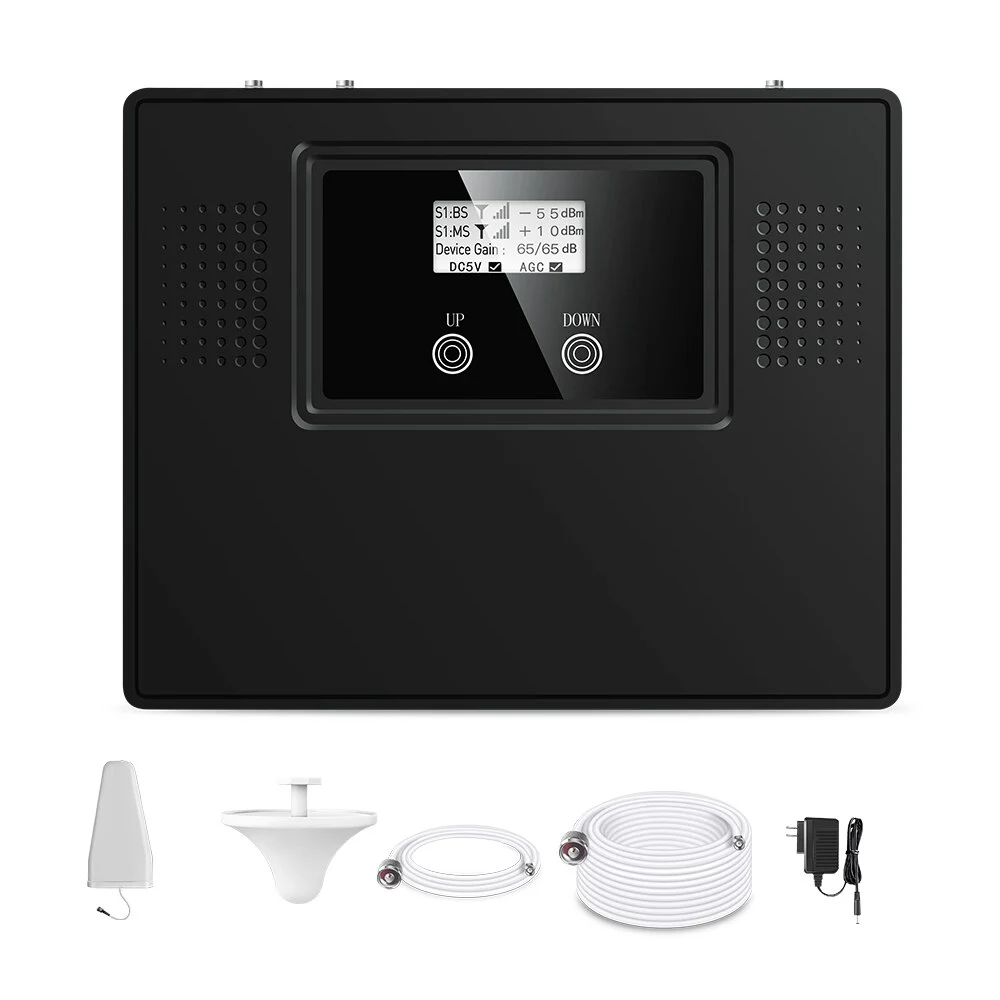 The mobile signal booster Selling Point
1. Improve Voice and 2G 3G 4G Internet.
2.Coverage: cover about 350-800 sqm without any barrier.
3.Full intelligent:LCD Display,Sleeping Mode,AGC Function.
4.GSM 900 & DCS1800[Band 3] & WCDMA 2100mhz [Band 1].
5.This model can support at least 20 cell phone in the same time.
6. CE & RoHS certificate.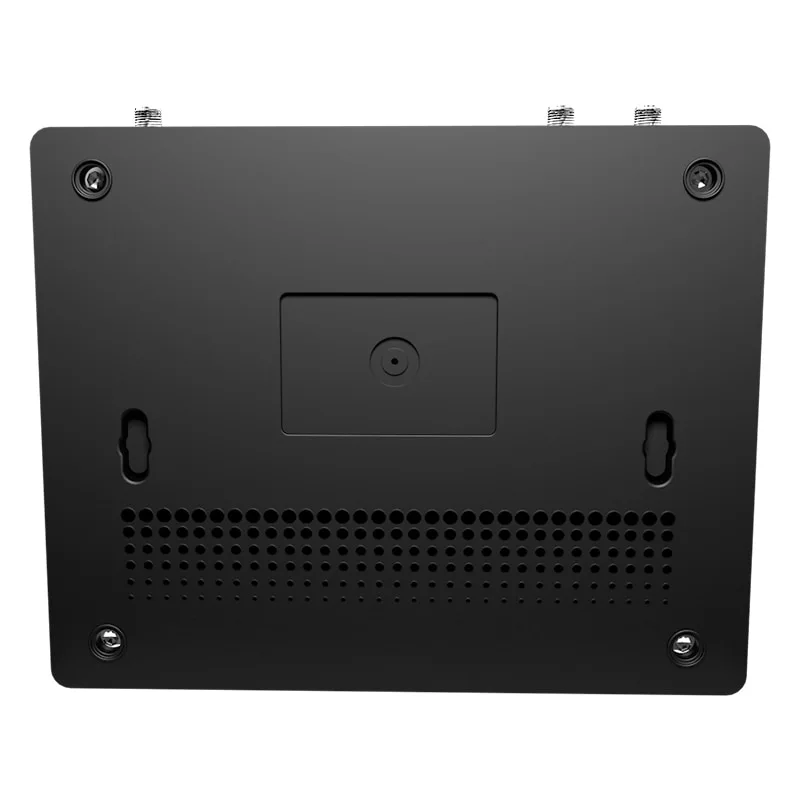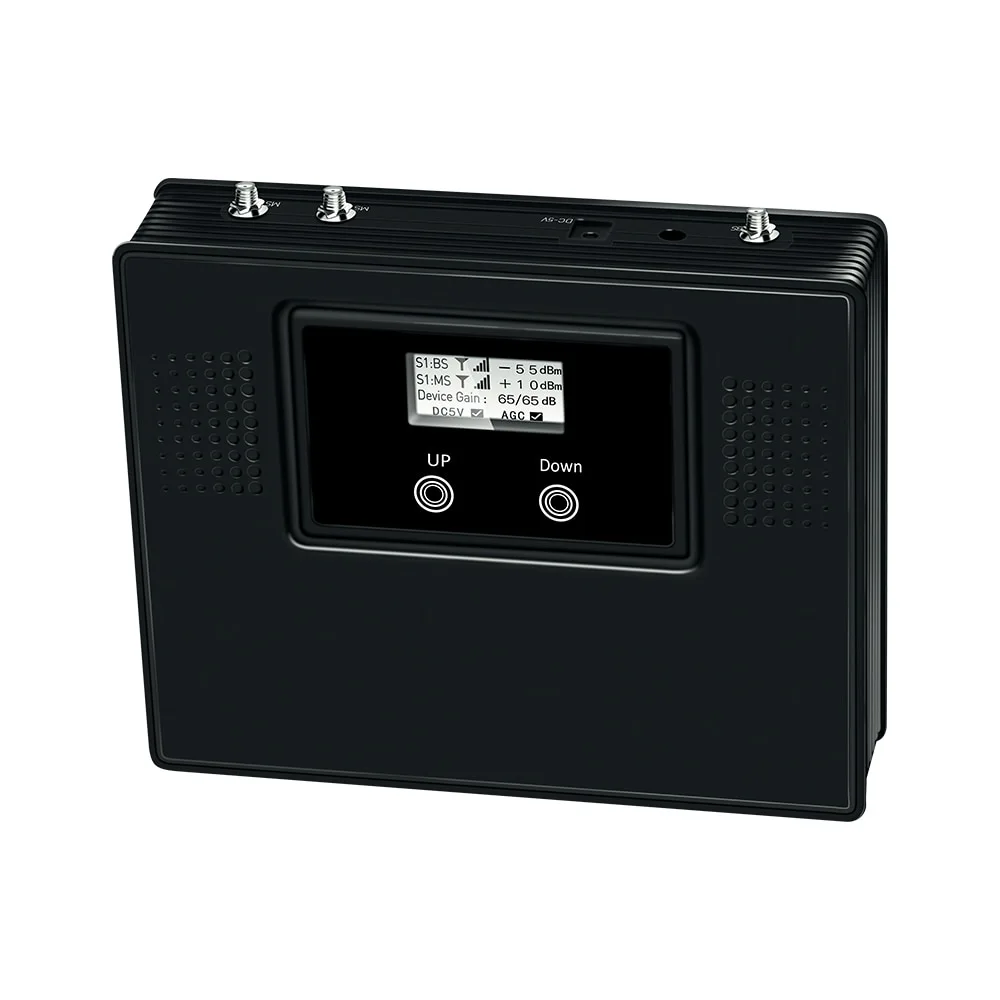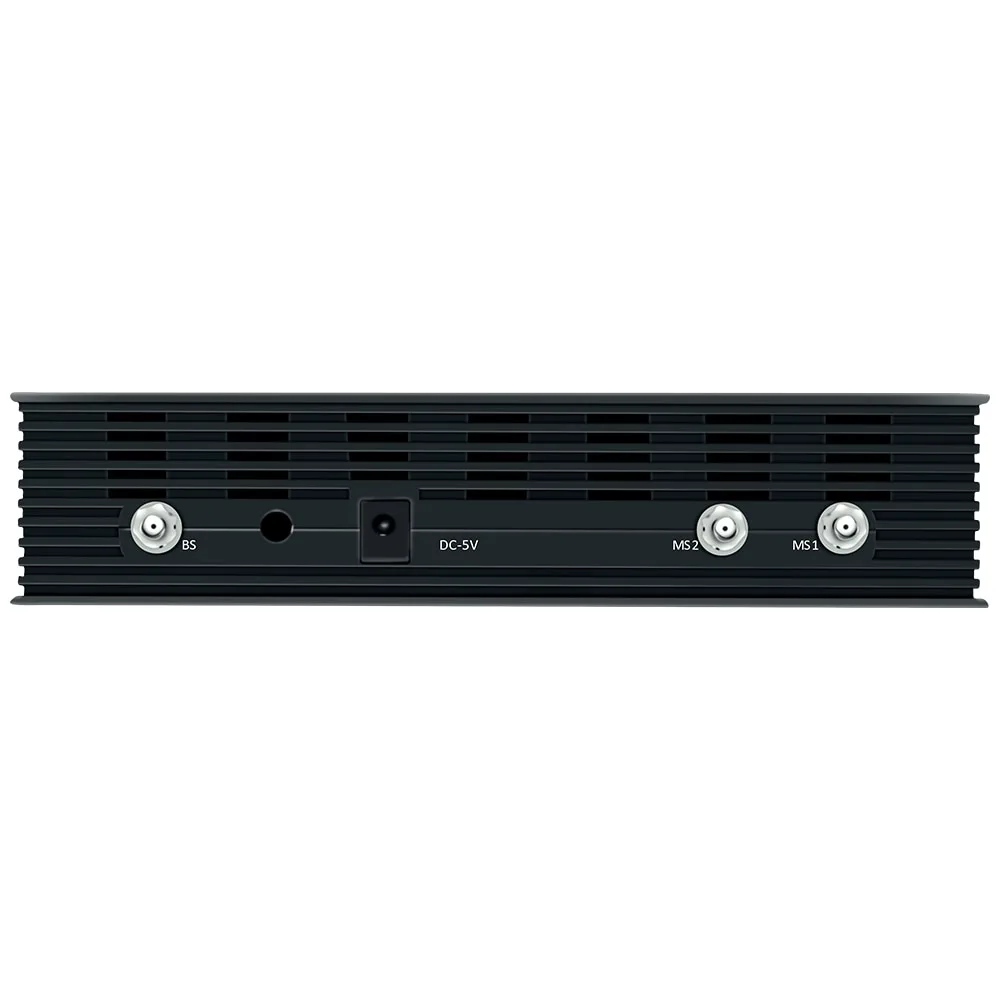 The mobile signal booster Specification:
1]Gain: 65dB (DL) ; [2]Output power:20dBm [3] GSM: up link 890-915mhz; down link 935-960mhz DCS: up link 1710-1785mhz; down link 1805-1880mhz WCDMA: up link 1920-1980mhz; down link 2110-2170mhz [4]Connector Type: N female connector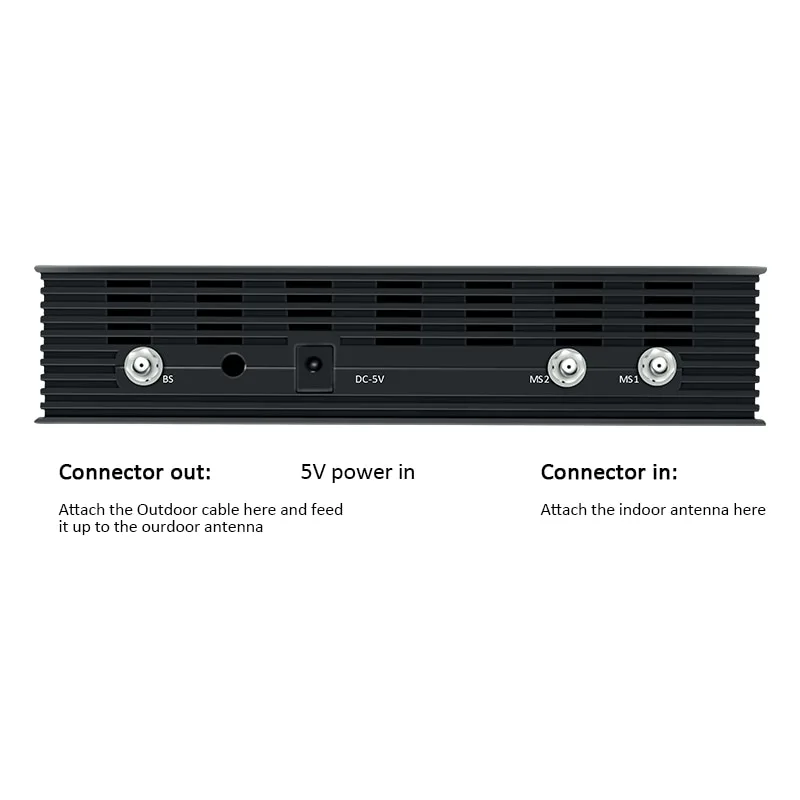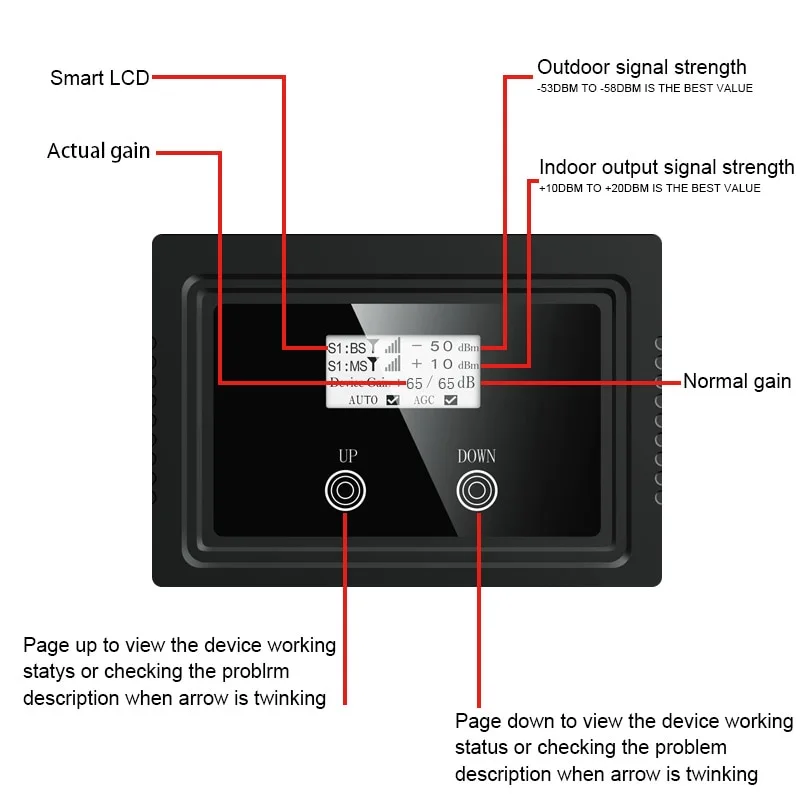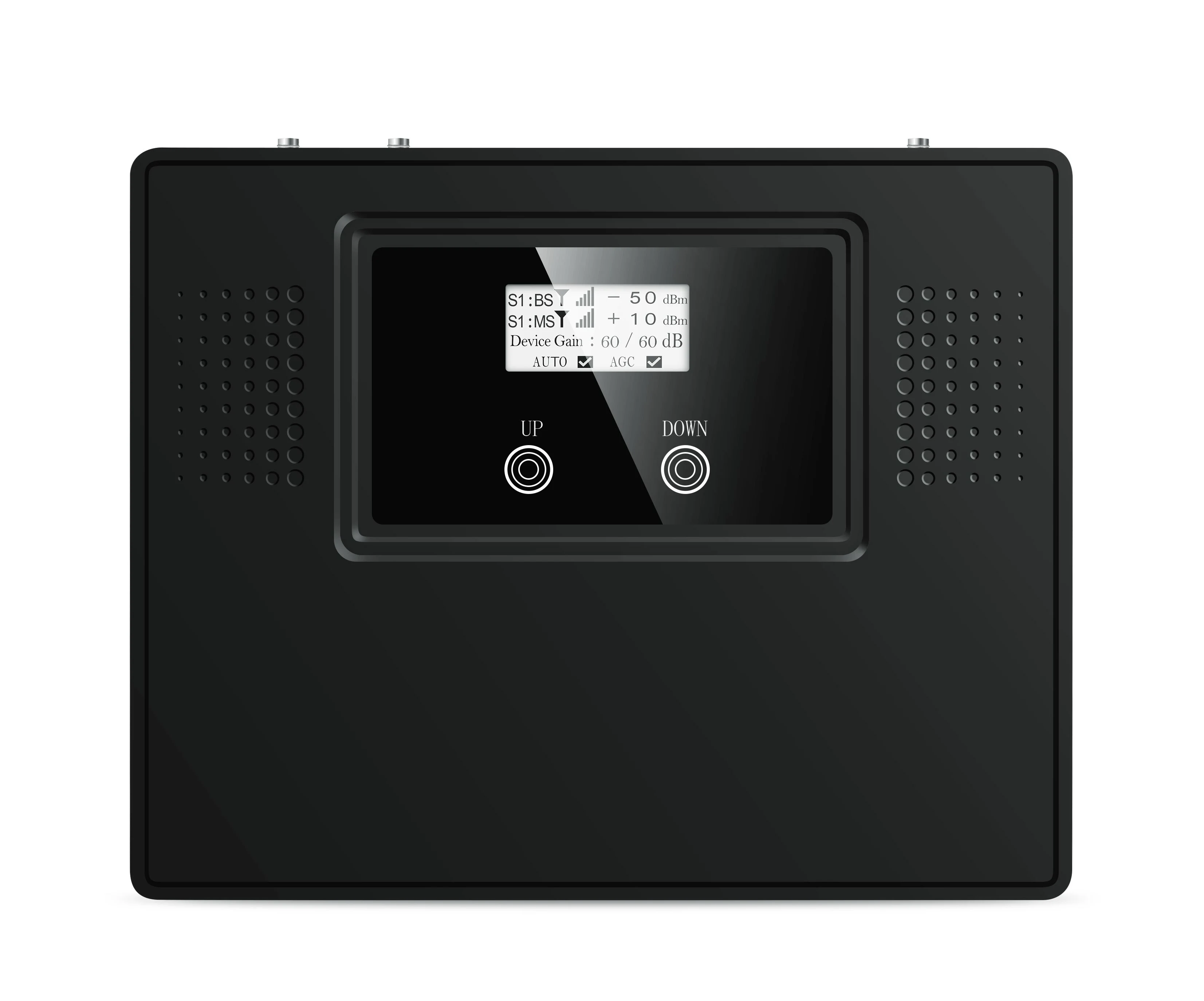 Packaging Including:
[1] Tri Band Signal Booster Base Unit [2] AC Power Cord [3]Outdoor Panel Antenna [4] Indoor Panel Antenna [5]15+5 Meters White Coax. Cable