Gain:75-80dB
AGC:30
Max. Output power:15~27dBM
Coverage:300-800sqm
Weight:Approx10kg
Size:165*115*35mm
Application:Home,office, apartments,basement,shopping mall, parking ...ect.
Material:Aluminum
Color:Black
Power Supply:AC:100~240V
Place of Origin:CN;GUA
Model Number:AS-DB900/1800/2600/L
Type:2/3/4G mobile signal booster, signal repeater, signal amplifier
Brand Name:ATNJ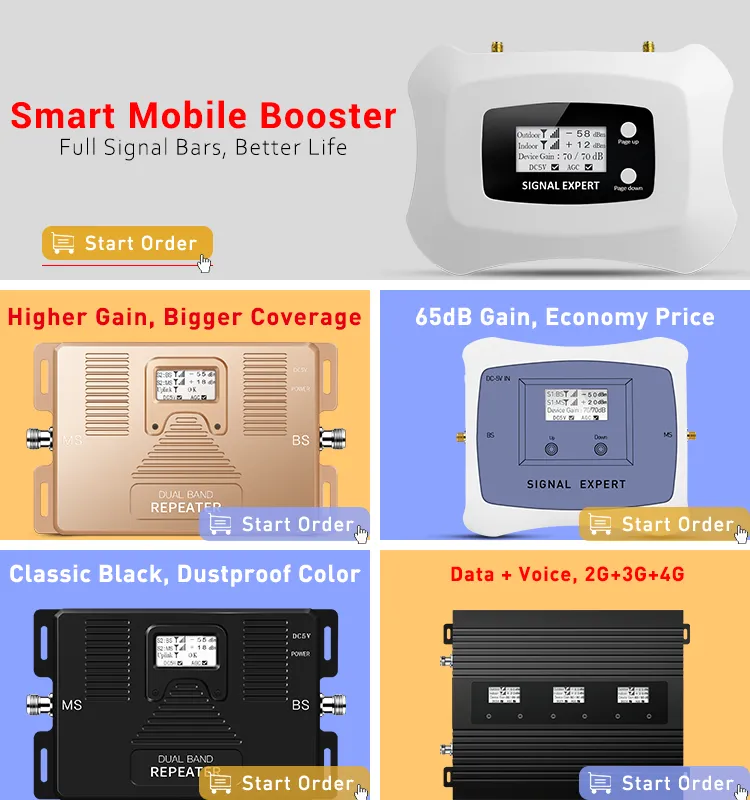 Signal Booster Technical spec.
SPECIFICATIONS

mobile signal booster parameters

Frequency Range (Customers to Choose)

Uplink

890-915Mhz, 1710-1785Mhz, 2550-2570Mhz

Downlink

935-960Mhz, 1805-1880Mhz, 2550-2570Mhz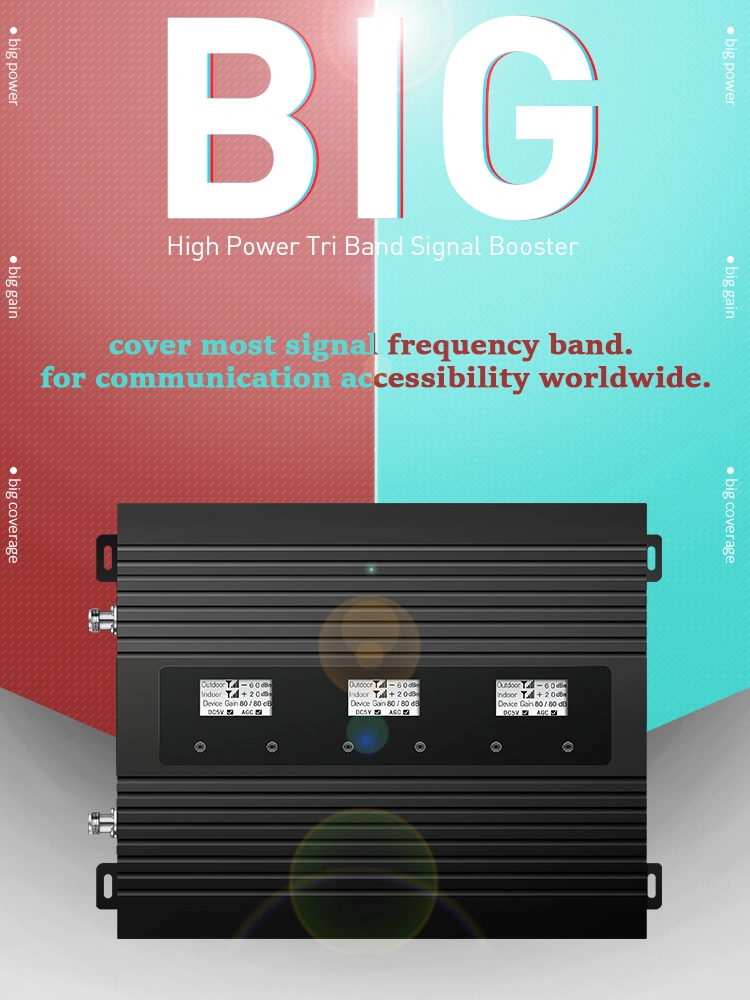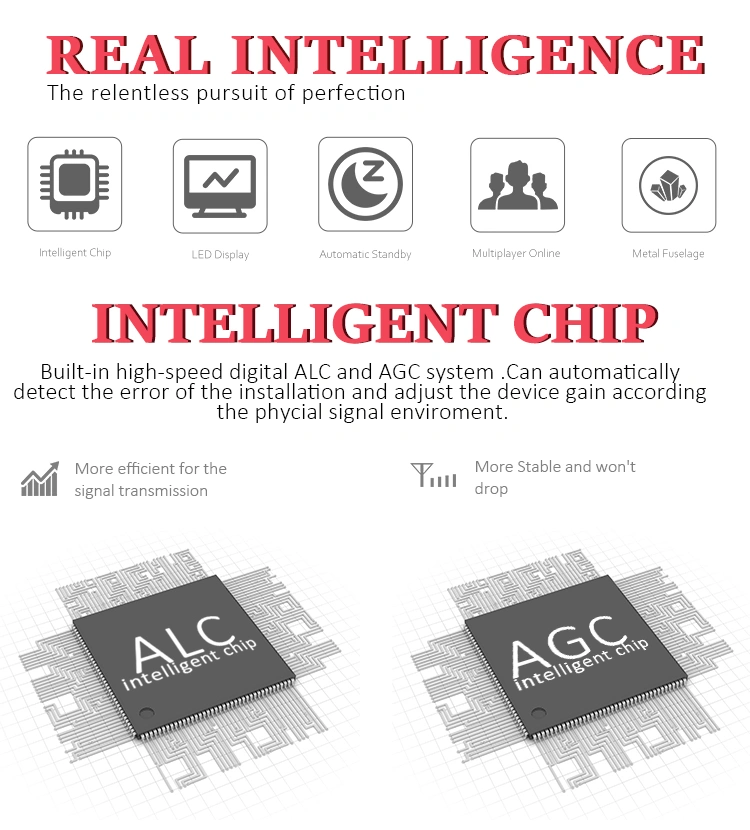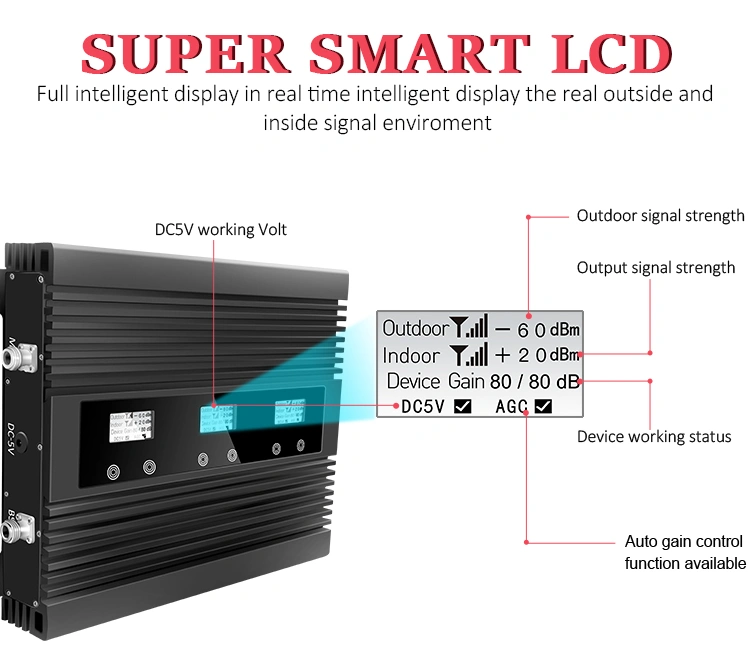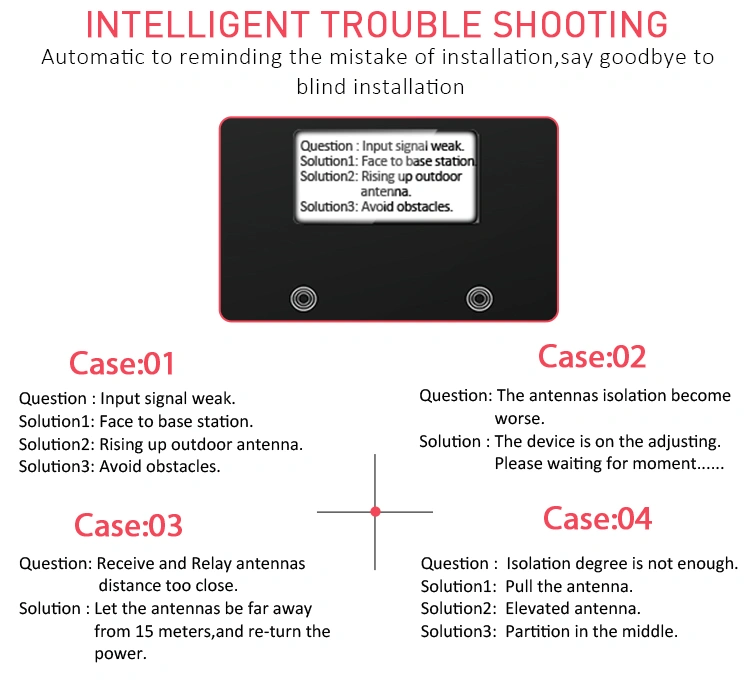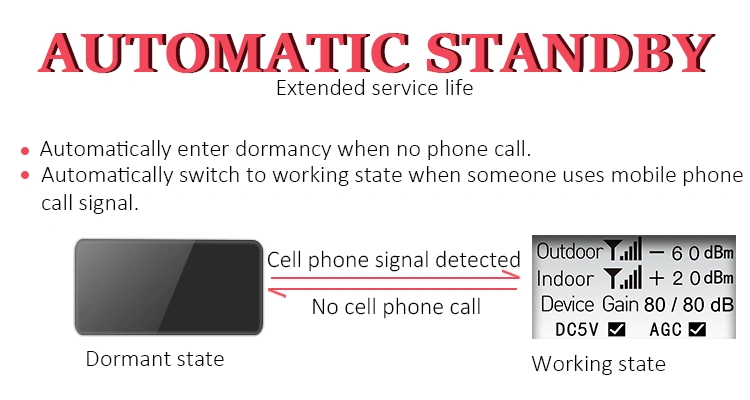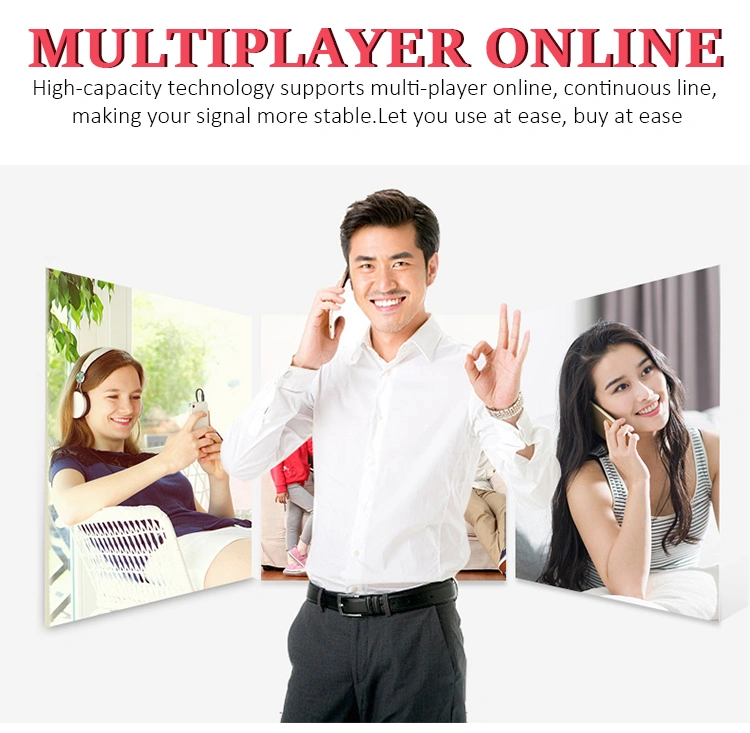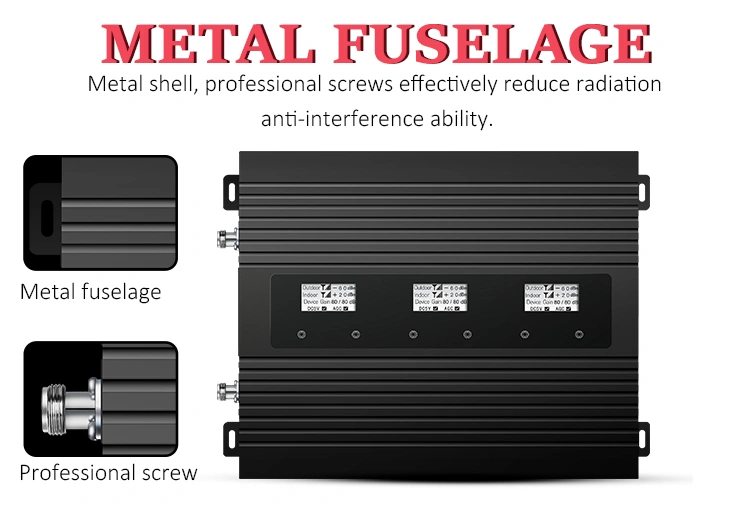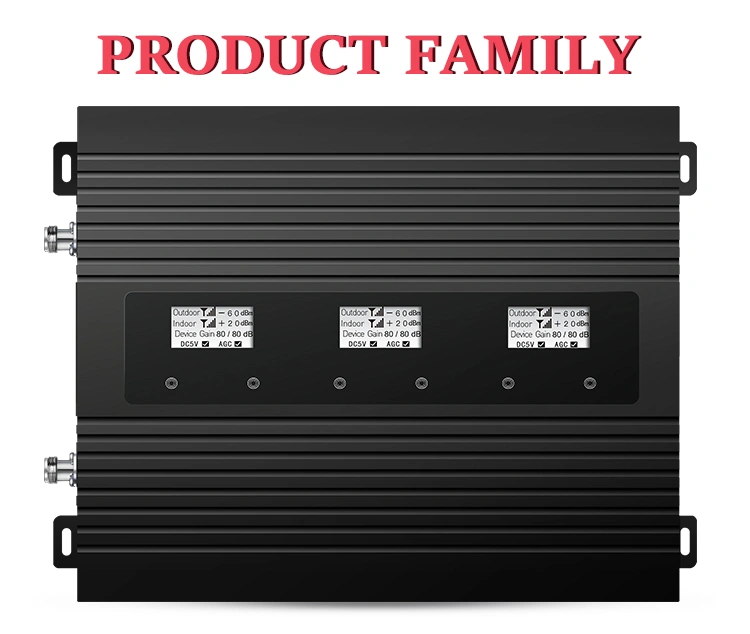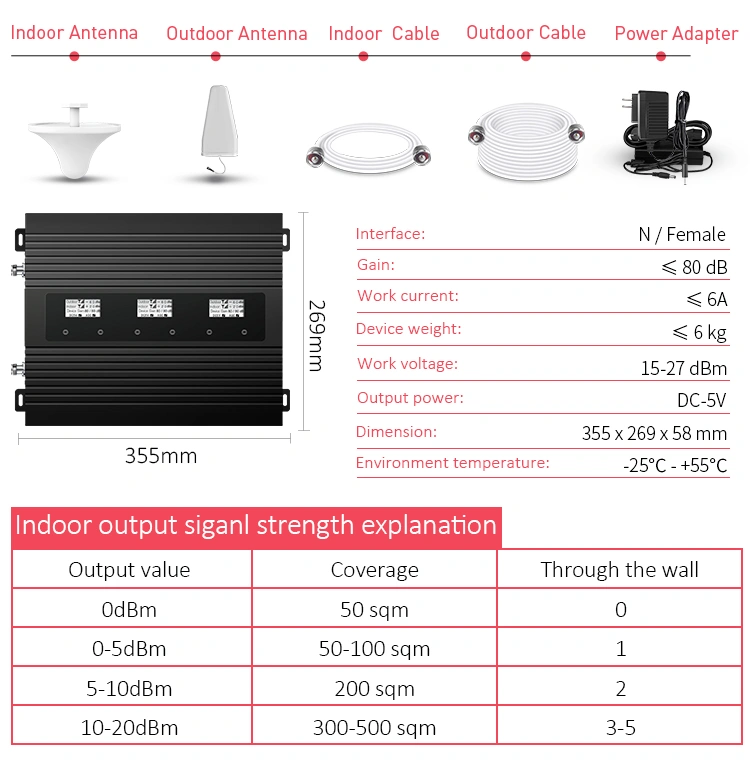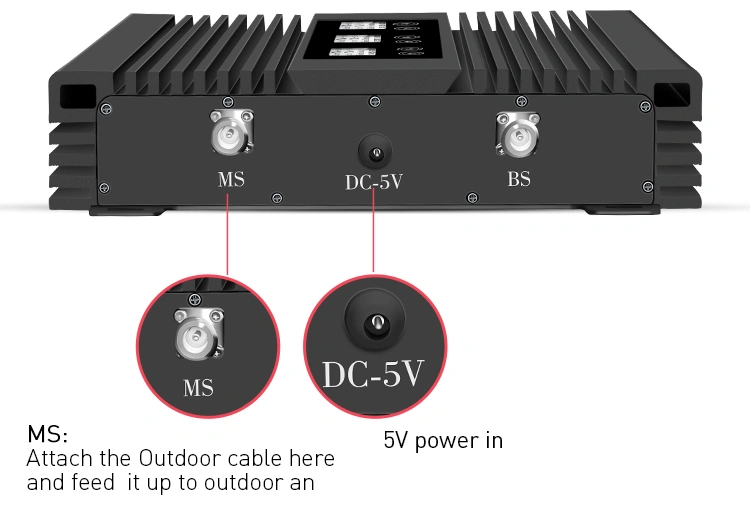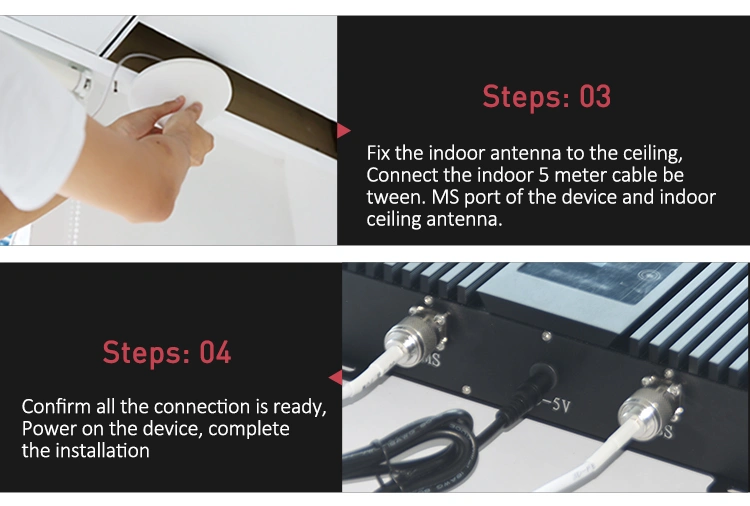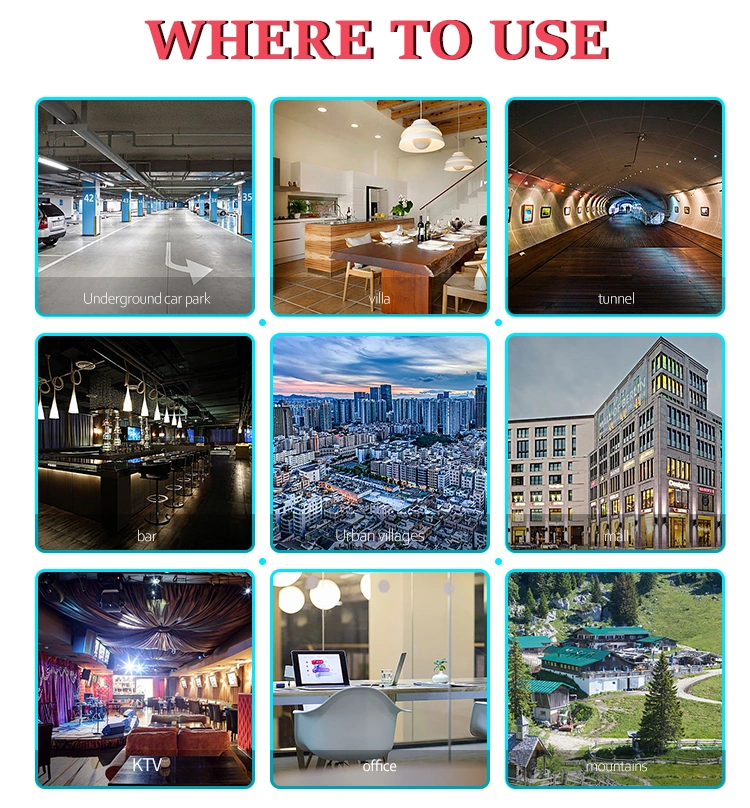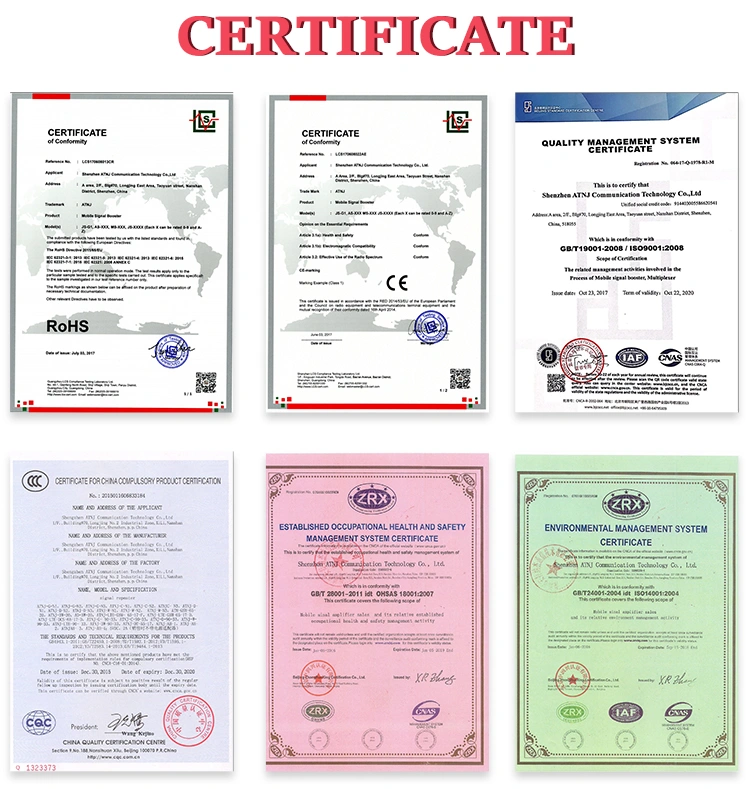 Frequency Bandwidth (3dB Bandwidth)
25Mhz,75Mhz,60Mhz
Gain
63dB
Automatic gain control (Step Attenuation)
31dB @ 1dB/ Step
Auto Gain Control
20dB Min.
Output Power(Customers to Choose)
15dBm
Spurious Emission
≤ -15dBm/30kHz
9kHz~1GHz: ≤ -36dBm/30kHz
1GHz~12.75GHz: ≤ -30dBm/30kHz
Inter-Modulation Attenuation ACPR
≤ -40dBc / 30kHz (measured under rated output power)
In-band Ripple
≤ 3dB
VSWR
<=2
I/O Impedance
50 Ω
Noise Figure
≤ 5dB
System Delay
≤ 5μs
RF Connector(Customers to Choose)
SMA (Female)
Operating Temperature
Operation: - 10°C ~ + 55°C / Storage: -20°C ~ +60°C
Power Supply
AC 110~220V±20%, 50/60Hz(AC 220V/ DC5V/2A power adapter)
Weight
≤0.8 kg(Net)
Alarm Monitoring System
Alarm for uplink self-oscillation
Indication LED
Power supply